Zoom Creativity Time
We are encouraged and thankful for on line resources and ways to meet together virtually at the moment in this strange and challenging time we are all living in.
We are currently running creativity times via Zoom and looking at ways to reach out and share God's love through creativity using on line and other virtual resources. If you are interested in finding out more about a Zoom creativity time for yourself or a group within your church network do let us know.
(Images: Zoom creativity time)
---
Trip to Romania
In February two of our team had the privilege of going to Romania, first to Iasi and then to Timisoara. We were invited to facilitate creativity times for marginalised women's groups in different areas as well as reconnecting with friends there and facilitating creativity times with them too. It was an amazingly special time as we came together as women from all different backgrounds and ages. Some of the ladies' have had harrowing experiences, yet all of us united as sisters and in need of our Father in Heaven's touch and healing. He ministered to hearts in profound and deep ways. Praise Him.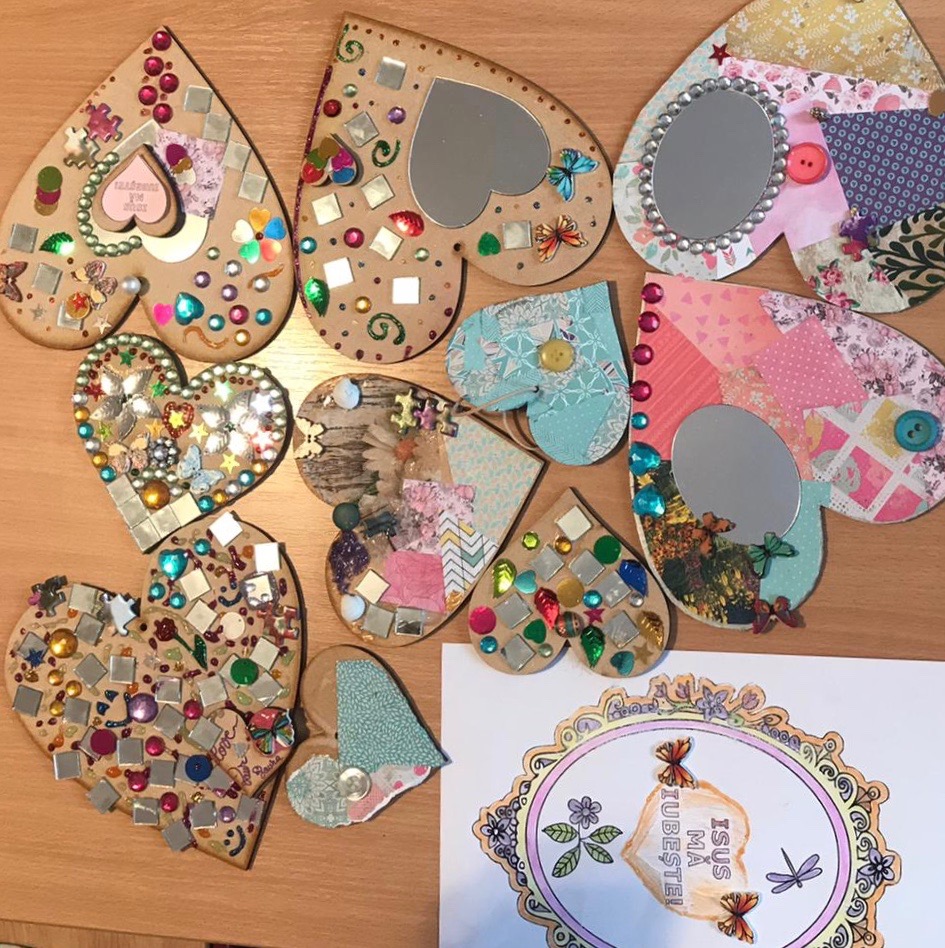 One lady shared as she responded to the poem 'footsteps in the sand':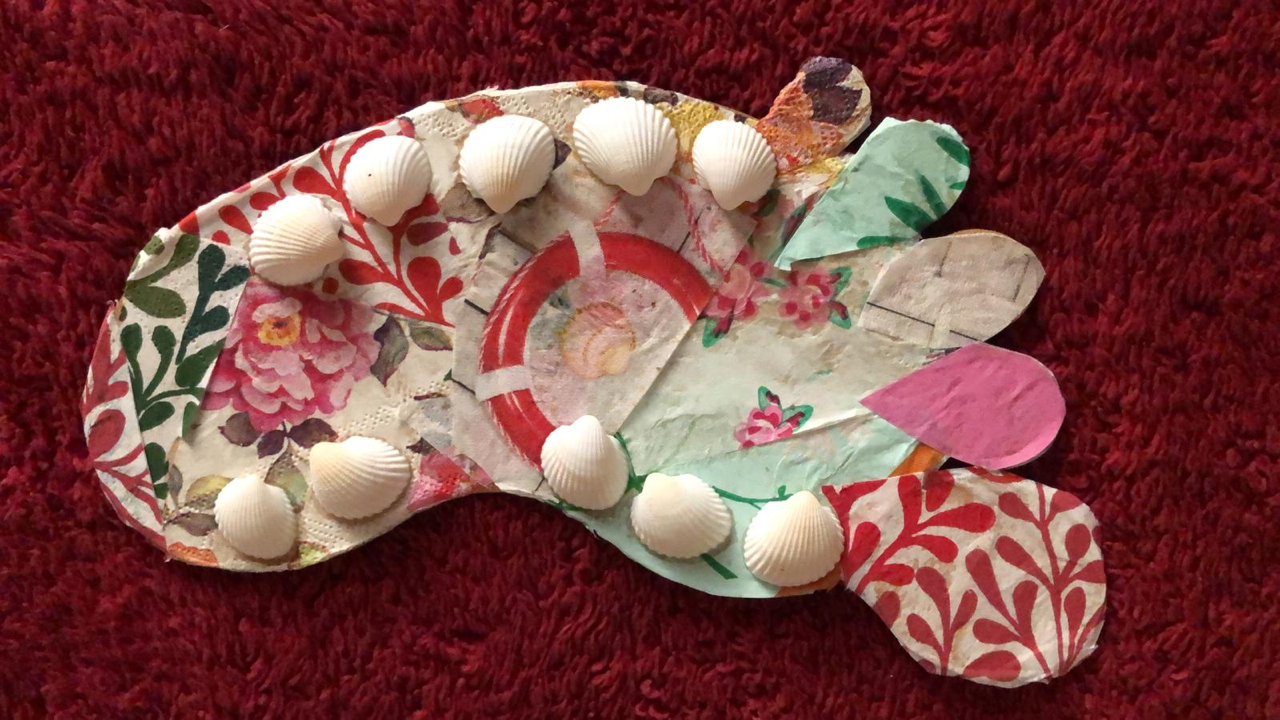 "I remember in my inner healing process, I asked God many times: 'Where have You been in that time?' and every time the answer was the same 'I was there with you' but I couldn't internalise it. In this specific creativity session, God reminded me again He is with me and will always remain with me. He showed me that I have the Anchor for my salvation, who is Jesus Christ. The shells I glued around the edge of the footprint God showed me meant 'stones of remembrance' to look at and recognise again and again that He is faithful, and He will never change. He is worthy of my trust in any situation. I finally know this truth deep inside for the first time and can internalise it. God is with me."
---
Creative Expressions
A creative response by Amanda to Psalm 27: 13-14 "I will see the goodness of the Lord in the land of the living, wait for the Lord; be strong and take heart and wait for the Lord."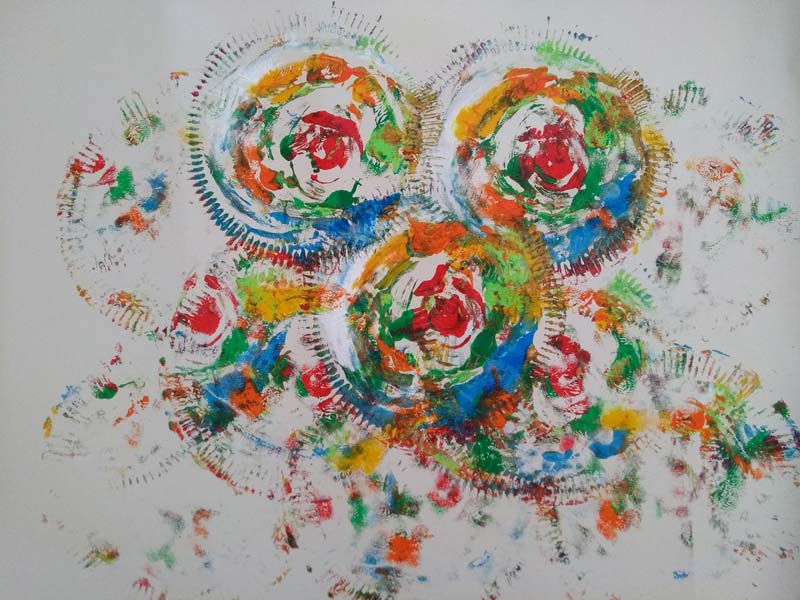 Do have a look at the current reflections and testimonies section for more encouragements, to inspire and to see how the Lord is touching hearts through creativity. We have been moved by the diversity and uniqueness of each expression and what the Lord is awakening within individuals. Thank you to each person who has shared their expression to encourage others and to give glory to God.
If you would like to share a creative expression (a poem, collage, painting, colouring in etc) or testimony, we would love to add it to our online area to bless and encourage each other.
We send love and prayers at this time. Stay safe and well, and we look forward to hearing from you.
The Created Creative Team
---
A few helpful links
Created Creative Cards for sale